I have been teaching spiritual awareness for 18 years. Assisting my students to open up to and identify the God given gifts they were born with. My job has been to enable them to enhance and expand those gifts by giving them the tools to think outside the box.
Over the years I have witnessed hundreds of amazing students open up and flourish with their abilities in Mediumship. Many having never been aware that these gifts existed. Some being completely fear based, others having known they were different, but not knowing why. Many filled with anxiety, thinking they were crazy because they were hearing, seeing, and feeling things all of their lives. Only to discover that they were truly, intuitively gifted.
My standard of integrity is high and I have worked to create a balance in my student's of love, gratitude, respect and responsibility. Teaching them to eliminate ego and judgment and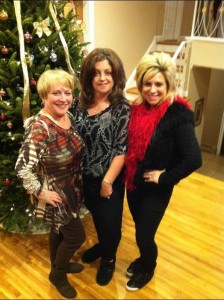 to have the self-confidence to move forward in a career that allows them to connect people with the loved ones they have lost. They are taught to deliver these messages with compassion and grace. Always for the highest good of all!
A little Holiday fun with my friendly Medium's, Sandy Ricciardi and Theresa Caputo.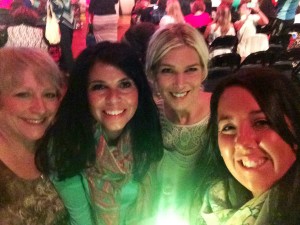 Spending the weekend at Oprah's "The Life You Want", live tour in Washington DC at the Verizon Center with some amazing spiritual friends.  Dorene Bair, Laura Lynne Jackson and Diana Cinquemani.