"…and to some God gave the gift of healing"
A Message from Pat Longo
My name is Pat Longo and I have been blessed with the extraordinary ability to heal others by using the power of Divine energy. For over 20 years I have had the privilege of being instrumental in the miraculous healings of countless men, women, and children. I have been given the capability to channel Universal Energy with pure light and love through my hands to restore, correct, and transform energetic imbalances within my client's energy fields. Those who have been afflicted with various diseases, addictions, anxiety, panic disorders, depression, and emotional traumas have been given the tools to change their lives and reclaim their power. I have channeled this energy by way of long distance healing all over the United States, Canada, and as far as Russia, Australia, Japan, Denmark, and a dozen other countries throughout the World.
My gifts include the innate ability and wisdom to teach others how to connect with, enhance, and expand their own spiritual gifts of Intuition, Mediumship, and Healing. The tools that I provide, allow them to be able to move forward and help others to heal on all levels. I also teach my clients and students how to manifest positive and healthy relationships and to eliminate negativity from their lives. Over time, I began using Past Life Regression Therapy to help remove and heal the pain and traumas that are carried over from the past into the present. I have committed myself to finding and using as many tools that I can to heal others and to enable them to heal themselves.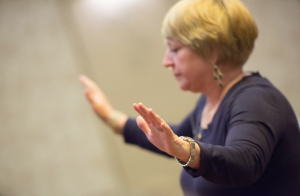 Energy cannot be created or destroyed, it can only be changed from one form to another. –Albert Einstein
Whatever the mind of man can conceive and believe, it can achieve. –Napoleon Hill
Faith cannot exist, where fear resides… –Pat Longo
A journey of a thousand miles begins with a single step. –Lao-tzu
If you can see it in your mind you can hold it in your hand…Thoughts become things. –The Law of Attraction
The tiniest of flames has the ability to eliminate the darkness. –Pat Longo
You must be the change you want to see in the world. –Mahatma Gandhi
All you need is love….. love is all you need. –The Beatles
Life is a balance of holding on and letting go. — Rumi
Heal Your Mind, Body and Spirit
Pat Longo is a truly gifted natural healer, long distance healer, spiritual counselor, teacher, and past-life regressionist.
For the past 20 years, Pat has been committed to the healing of others. The energy that she channels through her body is from pure light and love. This powerful energy has been responsible for countless, miraculous healings on all levels, physical, emotional, mental, and spiritual.